Back Injuries and New York Car Crashes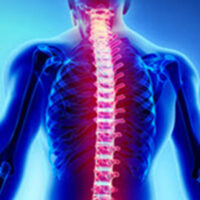 After a New York car accident, many suffer from back pain. Sometimes, there are severe back injuries as result of the collision. People often have back injuries due to excessive impact, twisting of the spine, or whiplash movements. Recovery times vary, for some, pain is lifelong. Seeking medical treatments and following doctor guidance is an important part of healing.
Some back injuries are clear right away, others appear over time. Taking care of your health is essential. If you experience back pain in the days following an accident, it is possible the injury is a direct result of the collision. Medical fees and therapy expenses are often higher than an individual can afford. A Long Island car accident lawyer can help with damage recovery.
Slipped Discs and Fractures Are Possible
There are many types of back injuries, including the following:
Discs that are slipped or ruptured. An individual's spine is made of bones but there are spinal discs and ligaments that allow for flexibility and movement. When discs are slipped or ruptured, through the force of a crash, physical therapy or surgery may be necessary.
Vertebrae fractures. Compression spinal fractures can lead to fatigue, loss of feeling, and bladder concerns. These compression fractures are along the vertebrae.
Bruising of the spinal cord. Paralysis can result after there is spinal cord damage. In instances that are not severe, healing may be possible with rest and pain relief medication.
Whiplash injuries. Muscles and ligaments can be damaged when there is a rear-end collision causing unnatural body movements. It is common for symptoms of whiplash injuries to be felt days after a collision.
Because there are so many types of injuries possible and there could be more than one health concern present, specialists may need to be seen. Medical care can become expensive and you shouldn't have to think about bills when you need to focus on healing after a car crash in Brooklyn, Stewart Manor, or Bayside. Connecting with an attorney means a legal professional can negotiate your claim while you recover.
Your Long Island car accident lawyer will share with you how much your claim could be worth. There are a lot of items to assess when coming up with a fair compensation amount, including how severe the injuries are and how the accident happened. Once the details are assembled, an attorney can discuss the situation with the insurance companies for you. If it becomes clear the issue will need to be resolved in court, the attorney can walk you through that process as well.
Were you in a car accident and now find yourself recovering from a back injury? You need a Long Island spine injury lawyer working for you. Coping with medical fees and lost income can be difficult. Together, we can assess your situation and develop a strategy. With over 30 years of legal experience, our team represents clients throughout Long Island and the five boroughs of New York City. Don't delay, contact Giuffré Law Offices at 516-802-9912 to discuss your case today.