Long Island Car Accidents And PTSD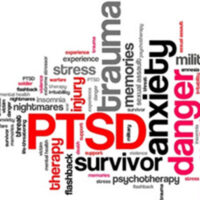 Life-threatening events, such as car accidents, can result in emotional pain, Post-Traumatic Stress Disorder (PTSD), or other forms of mental health distress. Physical injuries may be visible if there are cuts, burns, and bruises leading to immediate medical attention. But it is important to note that a person could be suffering emotional injuries after a traumatic event as well.
One report estimates over 40% of individuals involved in severe car crashes suffer from PTSD. There are times when emotional distress makes it impossible for them to live their day-to-day life in the manner they did before the traffic collision. Mental health issues can be treated and healing is possible. Expenses connected to the care of mental health professionals could be part of your personal injury claim. A Long Island personal injury lawyer has the experience you need to properly assess your claim and determine its worth.
Depression and Flashbacks Could be PTSD Symptoms
Anxiety and PTSD following an event are common and treatment can be included in a personal injury claim. Documentation strengthens a claim, so keeping a journal of your path to healing could be helpful, along with mental health professional appointment dates and fees.
If you suspect you are suffering from PTSD, talk to a professional. Some of the symptoms that are connected to a PTSD diagnosis include the following:
Distress and feelings of unrest
Experiencing flashbacks
Bad dreams, insomnia, and disrupted sleep patterns
Depression and anxiety
Explosive anger and irritability
Loss of job
Increased heart rates and sweating
Of course, everyone is unique. It is important to have a mental health professional assess your experience if you are coping with psychological trauma. Just as a doctor forms a treatment plan for physical injuries, a mental health professional can pave a path to healing emotional distress.
Support and Treatment are Available
There are support and treatment options available, there is no need for you or a loved one to suffer alone if emotional distress is experienced following a collision. If you are unsure where to turn, ask your primary care doctor for suggestions for mental health support. Once you connect with a professional, you can learn about different strategies for managing symptoms of anxiety, depression, and PTSD. It is worthwhile to establish a healthy way of life, both emotionally and physically, after a traumatic event.
When coping with emotional distress after a Long Island car crash, you should not have to worry about therapy fees and lifestyle adjustments that need to be made for you to live your best life. Compensation for therapy expenses and medical bills may be possible, a Long Island personal injury lawyer can help.
Is someone you love suffering from PTSD following a car wreck? You need a personal injury lawyer working for you. Together, we can assess your expenses and develop a strategy to secure your best compensation option. With over 30 years of legal experience, our legal team represents clients throughout Long Island and the five boroughs of New York City. Don't delay, contact Giuffré Law Offices at 516-802-9912 to discuss your case today.