Long Island Water Injuries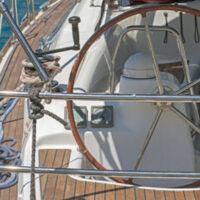 Many love to spend a day near or on the water. Swimming and boating are the go-to recreational activity for many Long Island residents and guests. Some prefer boating on open water; others choose backyard pools. Wherever you choose to enjoy the water, know there are dangers; injuries are possible and can require medical treatment.
If you or someone you care about sustained a water injury because of another person or entity's negligence, talk to a Long Island personal injury lawyer about your personal recovery options. You may be staring down a large stack of medical expenses. Combine these with taking take time off of work to recover, and the financial and emotional impacts can be overwhelming. A legal professional can help.
Public Beaches, Private Ponds, Oceans, and Lakes
In open water, such as oceans and lakes, boat and personal watercraft injuries are more likely. But in reality, wherever there is water, there is a risk of a water-related injury. It is possible to sustain an injury at any or all of the following places.
Private backyard and public pools
Water parks and beaches
Oceans, lakes, and ponds
Within homes, such as in a bathtub
In some instances, individuals are injured or become sick because of exposure to something in the water, such as bacteria or marine life.
Some of the Safety Steps You Can Take
There are things you can do when in or near the water to reduce accident risk. For example, do not swim alone and always supervise kids in the water. Enter water feet first and wear a life vest that is certified when boating. It can also be helpful to have a person on board the boat that is CPR certified. Of course, avoid alcohol. Maritime accidents can occur when individuals are intoxicated.
But even when every precaution is taken, accidents are possible. No activity on land or water is entirely free of risk. If you are injured, see a doctor as soon as possible to have your water-related injury assessed. A doctor can develop a treatment plan for you to heal.
Then, connect with a seasoned Long Island personal injury lawyer. When facing high medical expenses and ongoing therapy fees, compensation may be possible. Navigating the complexity of negotiating with an insurance company can be difficult at the best of times, but when you are recovering even more so. Talk to a lawyer and have them fight for your rights. An attorney has the experience you need to obtain a full and fair settlement.
Are you unsure what to do after a Long Island water-related injury? You need a personal injury lawyer working for you to determine a path forward. Together, we can assess your expenses and develop a strategy to secure your best compensation option. With over 30 years of legal experience, our legal team represents clients throughout Long Island and the five boroughs of New York City. Don't delay, contact Giuffré Law Offices at 516-802-9912 to discuss your case today.