HIPPA And Sharing Medical Information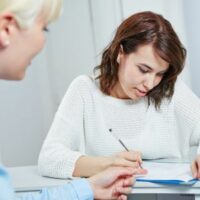 It is important to have accident injuries assessed as soon as possible. Whether the injury is due to a car crash, a maritime collision, or a slip and fall accident, prompt treatment can lead to the best health outcomes and provide documentation of the injury, a useful piece of evidence should you need to file a personal injury claim to access financial resources.
Because an insurance company wants to pay only the necessary amount, they could request access to your medical information. After all, they do not want to pay for medical expenses connected to a separate accident or healthcare concern. Naturally, there are times when individuals want to keep a portion of their medical information private. To protect your rights, connect with a Long Island personal injury lawyer.
Federal Law Provides Protections Under HIPAA
The Health Insurance Portability and Accountability Act, which is commonly referred to as its acronym HIPAA, was signed into law in1996. With bipartisan support it was enacted in order for individuals to have the power to keep their health information private. You, as a patient, need to give consent in order for your health history to be accessed.
HIPAA protections are in place whether your medical records are in paper form or if the information is stored electronically. In order for another party to access your records, you will need to sign to give consent. If, following an accident, a representative from an insurance company asks you to sign in order for them to access your medical records, talk to a lawyer before doing so. You want to be sure your rights are protected each step of the way.
Be honest with your attorney. If you want part of your health history shielded, let your lawyer know why. They will then be able to inform you of the best path forward. There may be other forms of evidence that can be collected to strengthen your claim and they may be able to prove your need for compensation with doctor reports and prescriptions solely connected to the injurious event.
Personal Injury Lawyers Know How to Achieve a Successful Outcome
Personal injury claims can be complex, experienced Long Island personal injury lawyers know how to collect evidence and protect the rights of injured parties. Just because you need a financial settlement to help you cope with accident expenses does not mean you should have to sign away your rights under HIPAA. If you are asked to provide information to an insurance company and the request makes you uncomfortable, talk to a lawyer.
Do you have questions about how to keep your medical record private while sharing only the details needed to secure a full and fair compensation settlement? You need a personal injury lawyer working for you to determine a path forward. Together, we can assess your expenses and develop a strategy to secure your best compensation option. With over 30 years of legal experience, our legal team represents clients throughout Long Island and the five boroughs of New York City. Don't delay, contact Giuffré Law Offices at 516-802-9912 to discuss your case today.