Cost Of A Lawyer And Recovery Amounts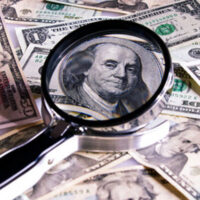 If you are coping with accident injuries and the financial and emotional fall out of a New York auto collision, you may be unsure where to turn. Stress can extend for months or years and many individuals are not sure they could even handle lawyer fees on top of all of the bills they need to pay. Yet a lawyer can help you secure the maximum recovery amount possible, and personal injury lawyers are typically compensated once a settlement is awarded.
Contingency fees mean the lawyer payments are deducted from the final settlement. This means you do not need to pay lawyer fees until there is a favorable outcome. Consult with a lawyer, through a free consultation, to determine what is best for you. When you share your story with a legal professional, they will let you know how strong your claim is and what compensation level is possible. A Long Island personal injury lawyer has the experience and knowledge you need.
Damage Recovery and Collecting Compensation
There can be a range of offers when it comes to personal injury claims and cases, an experienced attorney knows how to push back when offers are far lower than a claim is worth.
A maximum settlement amount means you and your family can heal and move forward after a traumatic event. Many bankruptcies in the U.S. are a result of medical expenses. A financial settlement is a way to get your expenses paid and put you and your loved ones on solid footing.
An attorney can advocate for you and collect the documentation needed to prove the need for damage recovery. One or more of the following could be part of a compensation settlement.
Current and pending medical bills and hospital fees
Future expenses for therapy, medical treatments, and rehabilitation
Compensation for emotional pain and suffering
Lost wages and a reduction of future earning potential
Loss of life joy
Upfront Costs and Contingency Fees
When you discuss your situation with a Long Island personal injury lawyer, be sure to get a clear picture of how they are paid. A contingency fee basis is likely, meaning the attorney is paid out of your final settlement. But there may be filling costs along the way. Getting a full understanding of how the process means you will understand what is happening with your settlement each step of the way.
Having a lawyer work for you means you have experience on your side. Insurance companies will know you refuse to accept a low settlement, and your lawyer can negotiate for you, so you can focus on healing.
Are you wondering how a lawyer can help you and how much they will charge for their services? You need a personal injury lawyer working for you to determine a path forward. Together, we can assess your expenses and develop a strategy to secure your best compensation option. With over 30 years of legal experience, our legal team represents clients throughout Long Island and the five boroughs of New York City. Don't delay, contact Giuffré Law Offices at 516-802-9912 to discuss your case today.