How Do Personal Injury Lawyers Get Paid?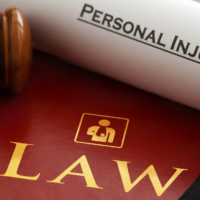 Everything from broken bones to cancer and associated depression is a personal injury. As such, personal injury law firms handle some of the broadest and most complex cases on Long Island. They fight for the rights of individual clients and their families whether they were involved in fatal car accidents, developed cancer from toxic exposure, or fell at nursing homes. Dedicated personal injury lawyers, such as the team at Giuffré Law Offices, even take most cases without any upfront fees or direct legal costs. Instead, they do not get paid unless you recover financial damages after a careless or intentional act resulted in life-altering injuries.
 Types of Cases Handled by Personal Injury Attorneys
Injury firms generally handle claims involving the negligent, reckless, or intentional infliction of injuries or illnesses. Most of these cases involve general negligence, such as the city's failure to maintain safe sidewalks or car accidents caused by distracted drivers. However, experienced personal injury lawyers might recover additional damages for claimants injured by extremely reckless conduct or during criminal assaults.
Some injury cases handled by Giuffré Law Offices include:
Car Accidents
Commercial Motor Vehicle (Bus and Truck) Crashes
Motorcycle, Bicycle, and Pedestrian Accidents
Construction Site and Workplace Injuries
Slips, Trips, and Falls
Dog Bites and Animal Attacks
MTA/LIRR Negligence & Train Injuries
Nursing Home Abuse and Neglect
Sexual Assaults
Mass Torts, i.e., 9/11 Cancer
Medical Malpractice
Assault and Battery
Burns
Drowning
Wrongful Death
Most viable personal injury claims can be handled outside the courtroom by advocating for high-value insurance settlements. If we need to file litigation, our team strives to reduce the emotional, financial, and time commitments associated with lawsuits so claimants can focus on their recovery.
Understanding Contingency Fees
Unlike traditional law firms that bill clients an expensive hourly rate, at Giuffré Law Offices, we accept meritorious personal injury claims on a contingency fee basis. This means we do not get paid unless you recover damages for your claim. We might even advance payments for essential litigation expenses – such as medical record requests, investigators, and expert witnesses – to fight wealthy government agencies and insurance companies. This allows claimants to retain dedicated counsel without any direct costs. In exchange, we take a pre-agreed percentage of your overall settlement or verdict and reimburse costs. Consider the following example:
            Accepted Car Accident Settlement = $75,000
            Attorneys' Fee =  $25,000 (33.33%)
                        Remaining Balance = $50,000
            Reimbursement for Prepaid Costs = $3,000
                        Total to Client = $47,000
Claimants working with dedicated injury attorneys generally recover substantially more damages, even after fees, than those without counsel.
 Connect with the Compassionate Personal Injury Lawyer on Long Island
At Giuffré Law Offices, our injury team guides clients through every aspect of the claims and litigation process. This often includes helping clients handle insurance denials, obtain necessary medical care and wage reimbursement, and navigate the estate process. We understand that critically injured victims often need immediate assistance obtaining benefits and help throughout their recovery process. The sooner you call, the sooner we might work to preserve your personal injury claims. Schedule a free and confidential consultation with us today by calling 516-802-9912 or contacting us online.