Dangers Of New York Electric Cars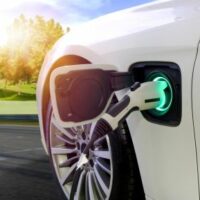 When you live in the New York area, you are often used to the sounds of traffic. While not everyone appreciates the rumble of a motorcycle or the engine noise of a car, they are clear indicators of approaching dangers for pedestrians. Other auditory alerts for individuals who walk around their neighborhoods, such as sounds commercial trucks make when driving in reverse. Electric cars do not make the same noises as they do not have combustible engines; they are often silent.
It is true that quiet cars, such as hybrids, can reduce noise pollution and have other advantages, but there are risks. Other individuals sharing the roads, such as pedestrians and individuals riding bikes, need to be alert to electric car dangers. If you or someone you care about was injured by an electric vehicle in Brooklyn, Stewart Manor, or Bayside, talk to a Long Island personal injury lawyer about damage recovery options.
Staying Safe Around Electric Vehicles
Electric cars and other hybrid vehicles move quietly, particularly at low speeds. They are unlike standard gas-fueled vehicles in that they use electric systems to move forward. Because they are virtually silent, it is essential pedestrians, bicyclists, and others on the road remain aware of risks and do not rely solely on their sense of hearing.
And the drivers of electric vehicles can take steps to keep the roads and parking lots of Long Island safe. For example, electric car operators should keep the following in mind when behind the wheel of their vehicles:
Do not make the assumption that your car is seen or heard by others.
Use all safety features your vehicle is equipped with, such as collision alerts.
Educate others who use or borrow your vehicle of risks and adjustments.
Give pedestrians their legal right of way when they are in designated crosswalks.
Of course, accidents are called accidents for a reason, and there are times when collisions occur even when safety measures are being followed. If you were injured in an accident involving an electric or hybrid vehicle, connect with a Long Island personal injury lawyer to protect your rights.
Laws Change Over Time
As with other risks, lawmakers often make moves to protect the public once a danger is noticed. An example of this is the Pedestrian Safety Enhancement Act of 2011, which legally put safety measures in place. That said, there are still dangers that need to be recognized and drivers, and other roadway users have a responsibility to adjust any bad habits to keep themselves and others safe.
Did an electric car hit you when you were bicycling or walking? You need a personal injury lawyer working for you to determine a path forward. Together, we can assess your expenses and develop a strategy to secure your best compensation option. With over 30 years of legal experience, our legal team represents clients throughout Long Island and the five boroughs of New York City. Don't delay, contact Giuffré Law Offices at 516-802-9912 to discuss your case today.